Scotty Cameron Phantom X Putters

view other products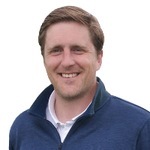 Scotty Cameron putters are always something to get excited about but the new range of Phantom X mallets take the game to the next level with sleek design and optimum performance.
The Phantom X line presents players with a variety of new mallet setups built around a mix of five head styles, with multiple shaft bend and alignment options. Each model features a precision milled solid aluminium face integrated into a stainless steel head with enhanced vibration dampening technology for increased forgivness, optimal weight distribution, improved sound, and responsive feedback.
Key features and benefits include:

Five new high-tech multi-material heads
Tour style alignment with simple sight dots or racing-inspired lines
Solid face technology crafted with aircraft aluminum
Customisable steel heel-toe weights
Nine models to suit any preference
Brand new Pistolero Plus grip
Phantom X Models include:
5 - Wingback mallet with single mid-bend shaft
5.5 - Lower shaft bend than the 5 with identical mallet shape
6 - Face balanced mallet with single mid-bend shaft
6STR - Constructed without a spud and with zero offset
7 - A single mid-bend shafted near-face balanced setup
7.5 - Features a single low-bend shaft
8 - Near face balanced mallet with single mid-bend shaft
8.5 - Same shape as the 8 but comes with increased toe hang
12 - Swept back wings for a near face balancing
Your putting stroke and your visual preferences are very personal to you, which is why it's so important for you to come and try a few different models before heading out on the course with arguably the most vital piece of equipment in your bag.